Meet the Team
Mark D. Arlen, MBA, CFP®
Mark began working for Lincoln Financial Advisors in 1981 and has remained with the company ever since. Before being named to his current role as a senior financial planner, he worked as a compliance officer and regional director of financial planning.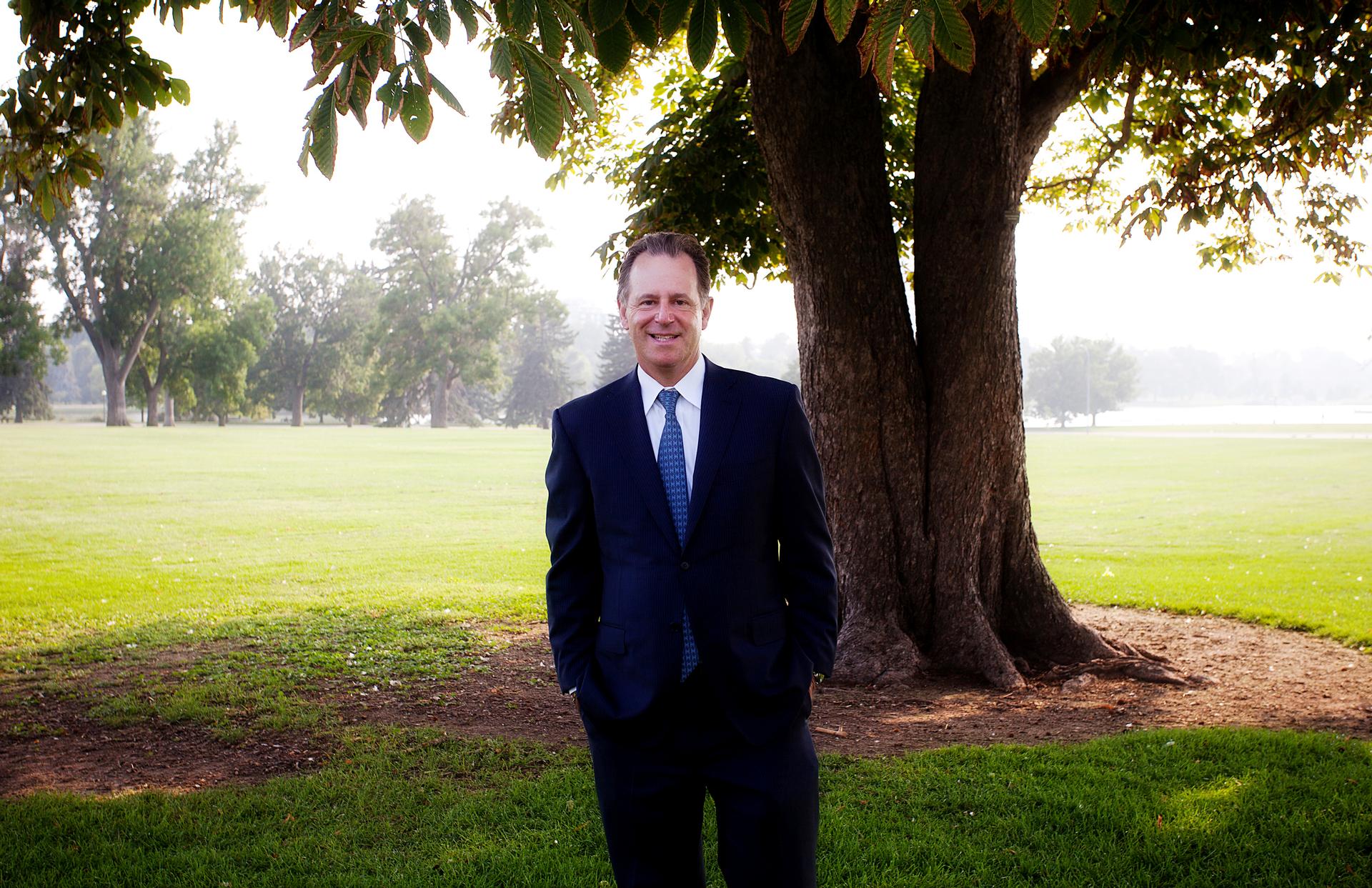 Mark graduated from Indiana University with a bachelor's degree in business with a major in finance in 1981, pursued a graduate degree at Case Western where he received his MBA in 1983, and received the certification of a CERTIFIED FINANCIAL PLANNERTM Professional in 1987. His professional accomplishments include membership in the Chairman's Council and Top of Council since 1995—the top level of achievement among Lincoln Financial Advisors 2000 agents. Mark's clients have in excess of $200 million in invested assets. Mark was voted "Most Valuable Person" for Lincoln Financial Advisors in 1997. In Mark's continued focus to always be moving toward his preferred future and, with the encouragement of his wife, after 23 years, he moved his family and practice to Denver in 2004 and opened up a second office.
An experienced professional in his field, Mark has published articles on financial planning and has been featured in the Cleveland Plain Dealer, SBN Magazine, Properties Magazine, The Wall Street Journal's Smart Money Magazine, listed as a 5-Star Wealth Manager* in Denver's annual 5280 Magazine since 2009 and has also appeared several times on MoneyLine 9 for the Denver NBC affiliate. He is the subject of a biographical review in the 28th edition of Who's Who in Finance and Industry. Yet, he's quick to point out that one of his biggest thrills was his .636 batting average at the Cleveland Indian's fantasy camp in January 2001. Mark is also a passionate fantasy baseball and football player.
Mark is involved in many civic and volunteer organizations. He is currently a board member for the Mountain States Region Anti-Defamation League and has been a board member of the Jewish Family Service Association and mentor for graduate students at the Case Western Reserve University's Weatherhead School of Management. Mark has been involved in coaching baseball and basketball for community athletic association teams and is an ardent runner and avid tennis player. He is also a licensed private pilot. He and his wife, Patty, have traveled worldwide and reside in Greenwood Village, Colorado, with their four children.
Mark brings years of experience and research to his financial planning practice. His unique approach to asset allocation, wealth maximization, and estate tax reduction strategies are designed to deliver significant, measurable results to his clients. By focusing on thorough implementation and ongoing service, Mark's objective is to guide clients toward achieving their preferred financial futures.
*The Five Star Wealth Manager Award is independently produced by Five Star Professional (FSP) and is based on data from financial advisors, regulatory disclosures, and FSP research. Neither the advisors nor their parent firm pay a fee to FSP for the nomination or award. Working with a Five Star Wealth Manager is no guarantee of investment success. For more information go to http://bit.ly/2dVQQFc
Tyler G. Bernard, MBA, CFP®
Before working in his current role as Junior Partner, Tyler began working as an intern for Mark in 2011 while also pursuing an accounting degree at the University of Denver.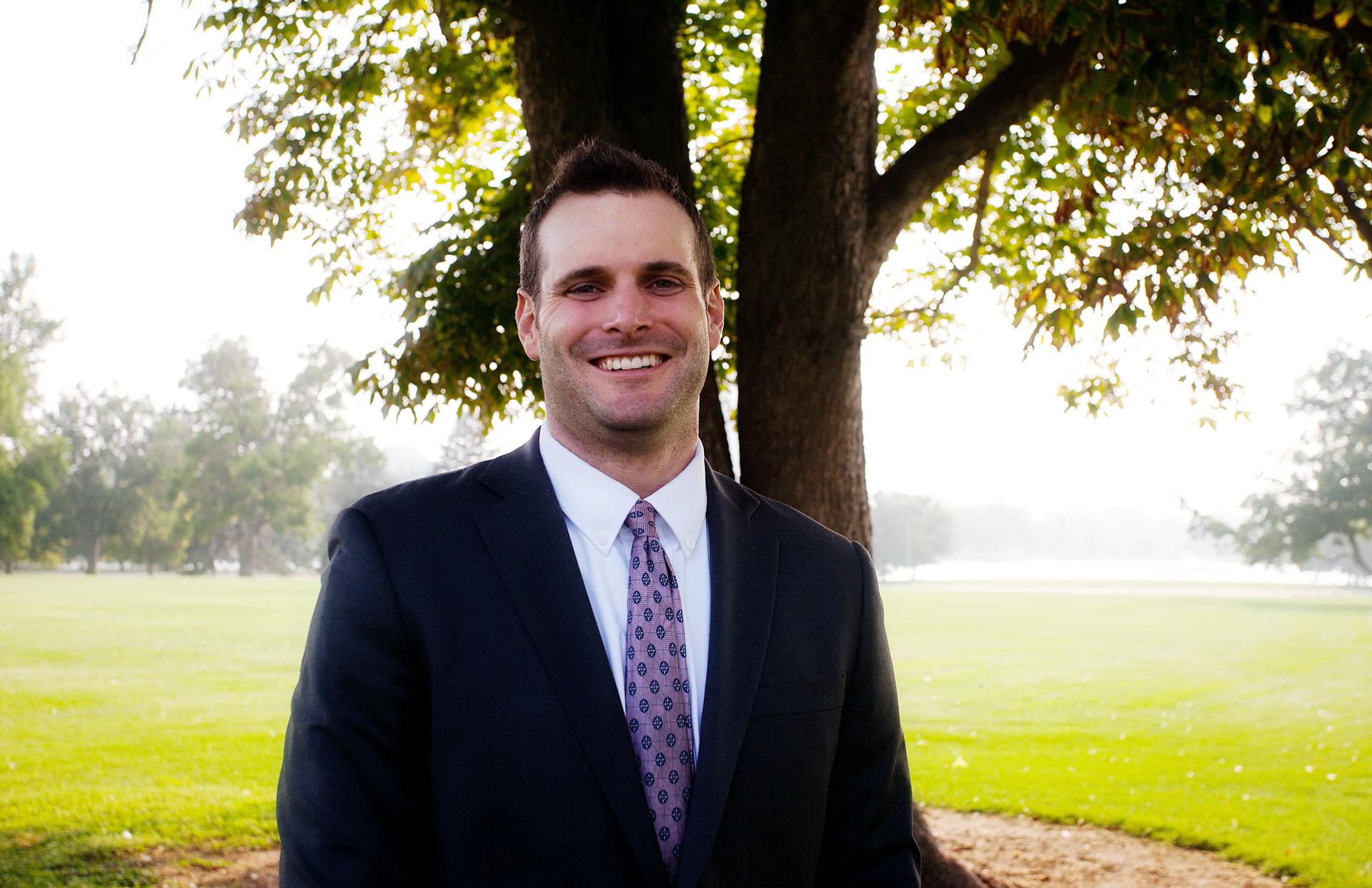 Tyler graduated Cum Laude at the University of Denver and was a Dean's List scholar. While at the University of Denver, Tyler studied a trimester in Sevilla, Spain and will attest that it was one of the most rewarding experiences of his life. After returning from abroad, Tyler continued his accounting degree and attained his securities registration and insurance license while working for Mark. After graduating from DU in June, 2012 with a bachelor's degree in accounting, Tyler continued working part time for Mark while pursuing a graduate degree at the University of Denver Daniel's College of Business where he received his Masters in Business Administration with a focus in Finance in June, 2013. Tyler then began working full time with Mark and by July of 2014 had received the professional CERTIFIED FINANCIAL PLANNER(TM) certification.
Before moving to Denver, Tyler grew up with his parents and a younger sister in Kansas City where he attended Rockhurst High School and was the captain of a state winning golf team. He moved to Denver in 2008 to attend the University of Denver. Tyler has experience working in the service industry throughout high school and college and was first introduced to investment banking and finance as an intern for his father who works in the investment banking industry in Kansas City. He enjoys spending time in the mountains, playing golf, traveling, and the outdoors. Tyler recently married his new bride Ashley in September of 2019. They live in the Sloans Lake neighborhood with their two Weiner dogs, Kahlua and Eldrick.
Tyler is dedicated to developing lasting relationships with the business's clients. He believes in helping each person become confident in assessing his or her financial goals and participating in the financial management process. Tyler works closely with Mark to create, update, implement, and provide comprehensive review of financial plans for existing, new, and prospective clients.
Jan DiFrancia
Jan is a Colorado native, with 35 years of financial services experience. Jan's focus will be to utilize her skills, qualifications, and desire to deliver exceptional client service as a Practice Manager. During her tenure in the industry, she has worked in a number of capacities serving as a Registered Assistant, Investment Associate, and Financial Consultant. In addition to successfully completing two broker trainee courses over the years, she holds the Series 7, 63 and 65 securities registrations and will soon be studying for her insurance license as well.
Jan earned a Bachelor's Degree in Finance from the University of Colorado, Boulder. In her free time she enjoys traveling, boating, working out and spending time with her partner Bob and their 2 dogs Lewis & Clark. She has a passion for helping others outside the workplace as well and enjoys volunteering her time and energy whenever possible.